Ranked among the best in the country, the UGA Financial Planning on-campus Master's programs provide you with knowledge, skills, and technical expertise to enter the marketplace as an advanced financial planner or financial counselor.
Why Financial Planning at UGA?
Certifications
Depending on the option chosen, upon completion, students will be able to sit for exams/certifications:
Certified Financial Planner™ (CFP®)
Accredited Financial Counselor® (AFC®)
Certified Retirement Counselor (CRC®)
The Behavioral Financial Planning/Financial Therapy option allows students to sit for the Certified Financial Therapist-I™ (CFT-I) examination.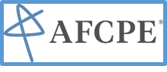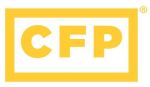 Registered with:
Time to Completion
Varies according to the degree, but generally two years.
Admission Requirements
In order to be admitted into the UGA professional master's program in financial planning, you must first be admitted by the University of Georgia Graduate school.
On-Campus Degrees
Traditional Financial Planning Track
This program will develop your technical knowledge and your relationship skills when working with clients. You'll have a broad range of career options upon graduation. The traditional track covers all of the personal financial planning topics needed to sit for many top certifications in the field, including the CFP® and AFC® examinations. This experience is encapsulated with a unique opportunity to have experiential learning opportunities with our VITA and ASPIRE programs as well as a direct connection with our top-ranked research faculty. You can complete the on-campus master's degree in as little as one year.
Behavioral Financial Planning/Financial Therapy Track
This program prepares you to hone in on client behavior change. It prepares you to have the right combination of skills that allow you to improve clients' financial and overall well-being by attending to their thinking, feeling, behavior, and relationships. Upon completion of this on-campus program, you can sit for the AFC® and the Certified Financial Therapist Level I (CFT-I™) examinations. The BFP/FT track is an excellent complement to undergraduate students who have completed a degree in financial planning and who are looking to continue their education and skill development with a distinguishing master's degree. It can also be taken as a standalone graduate degree or it can be combined with the on-campus traditional financial planning master's program. Apply here
Joint Masters in Accounting & Financial Planning
This program prepares you not only to sit for the CFP® exam but also the Certified Public Accountant (CPA Examination®) and Personal Financial Specialist (PFS™) exams as well. Your career can be enhanced by developing a niche in wealth, tax, and estate planning. This program only requires three semesters and is designed for accounting undergraduates who are interested in the intersection of financial planning and taxation.
Masters with Thesis
If interested in writing a thesis as a part of your graduate work, contact us for current availability.
Key Faculty
Contribute
Individuals, see the 1% Giving Club
Corporations, see Corporate Partnership
Ready to start?